Hello Steemians! It's Friday and I hope all of you are looking forward for a weekend rest!
This morning when I entered the pantry, I saw something extra at the edge of the window at the corner of the pantry…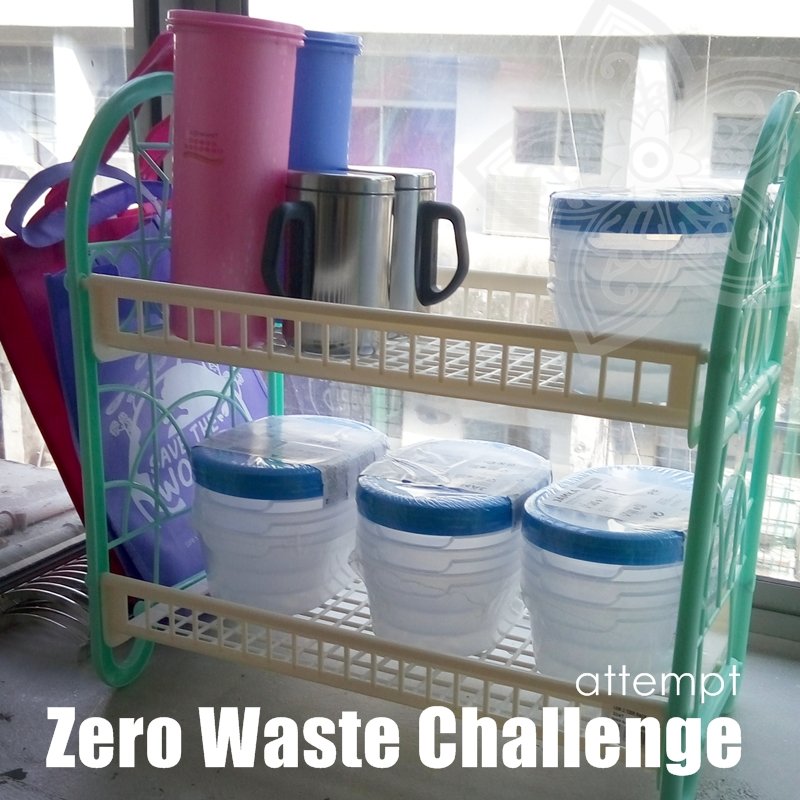 I actually thought that there was some upcoming luncheon coming (yes, my office loves pot bless luncheons and Malaysians love to eat!) until I started enquiry to my colleague who set it there about what is going on.
"Oh, boss said Monday onwards no more packed plastic containers from outside. These containers are for them to use when they go out to pack for food for lunch"
In my heart I was like…
Finally
Even during the TSU days when I used to love taking pictures of my lunch and share to the then paid-by-image-share (non crypto) platform, many has realised that I always used a glass container to pack food.
In fact, I have started this practice since 2014.
If you have seen my most previous #zerowaste attempt I tried to shop at a bulk food store and I got a pretty good satisfaction of getting ingredients I need without wasting an extra container.
Moreover, since 2015, Malaysia has been trying to implement no plastics bags during weekends
Penang was the first to fully discard plastic bags usage for the whole week at the time, and end of 2016 Selangor state has follow suite.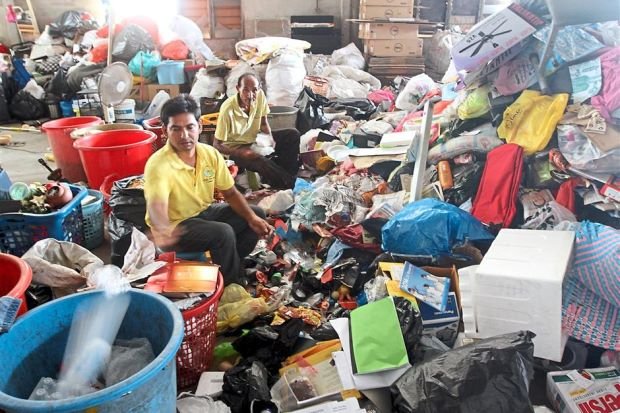 But if you can see this picture from 
The Star Newspaper
 that was reported back in 2015, till this very day, Malaysians on 
consumerism mentality
 still prefers to pack food from lunch and dinner.
There were times when I tried to encourage others to just use a tempered glass (and at the time I even volunteer to buy for them) all I got as a reply was:
"it is too troublesome while going out; besides, I only decide what to eat when I am out there"
So when my boss was talking to me about getting coffee (-) the disposable cup, I thought he was personally giving it a try.
Until I saw the rack of newly bought containers today.
My other lady boss has even decided to get steel straws for every staff just as a kick-start to at least try to be more zero waste conscious.
I am actually very happy that she did that. It would greatly encourage the staff to learn a totally different lifestyle.
Although today after seeing 3 of my staffs whined when I asked them "that's a lot of packed food from the stalls today, what's the occasion?" and their response was, "today is the last day we can enjoy buying food with packed food containers and not needing to wash them when we are done" ; I personally feel excited and hopeful that maybe; just maybe, there is a new habit blooming.
We will see how it goes after 21 days…
When a new habit gets settled as part of the lifestyle.
When I was packing food the nearby deli@work shop for some salad, I just shared what my boss did and requested in case any of my colleagues or bosses decided to pack lunch / coffee and brought their containers over, they would be great if they are able to help them and encourage them.
The deli gave a great response and maybe that will help them spread more of the awareness.
If you can't see the miracle, be the miracle

Nick Vujicic
Sometimes you just need to know that even when you stand out of the crowd and be the change despite everyone else stands against your believe of making an impact for the world, just keep pushing.
Even if it takes 4 years later to see change happening for others.
I hope you have enjoyed reading this sharing and be encouraged; as much as I have enjoyed preparing it.