Hello everyone!
I am pretty sure you know some of you actually finds metal items are actually very useful, particularly when it is easier to wash and probably sturdier than plastic.
But often times even the mighty stainless steel (well, depending on the quality of the steel itself) could still succumbed to one of its nasty enemy (of all metals)
RUST
There has been tons of solutions that pretty much tries to sell you how to really get rid of nasty stains, and those products actually come with quite a hefty price; but recently during my reunion meetups, I met an old friend who is a strong advocate for vinegar who has shared how good it is.
And interestingly I was almost giving up trying to clean my mini steamer that was coated with rust until I found some youtube videos that actually mention vinegar can easily clear up rust particles.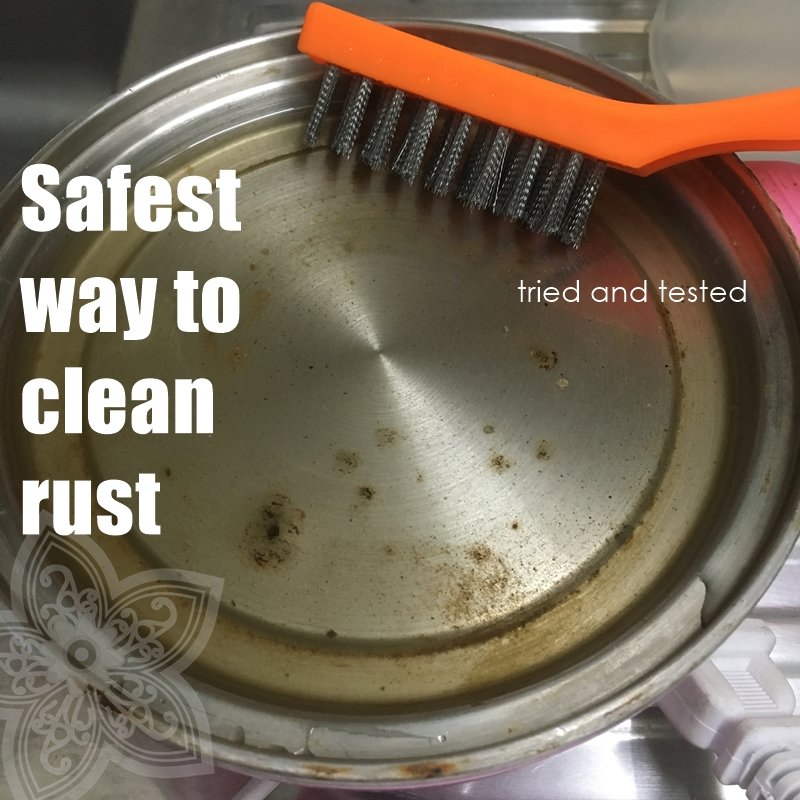 After giving this a try, I soaked the surface of my mini steamer with vinegar for 8 hours and used a metal brush to lightly brush it; it works!
That gave me a little more confident that vinegar actually could work; but how about really nasty ones?
I head on to tackle on the metal cabinet at the new place I acquired that was coated with a really thick layer of rust and it smells really bad.
I bought a larger bottle of vinegar which costs about 60 cents USD and I allowed it to soak for about 10 days.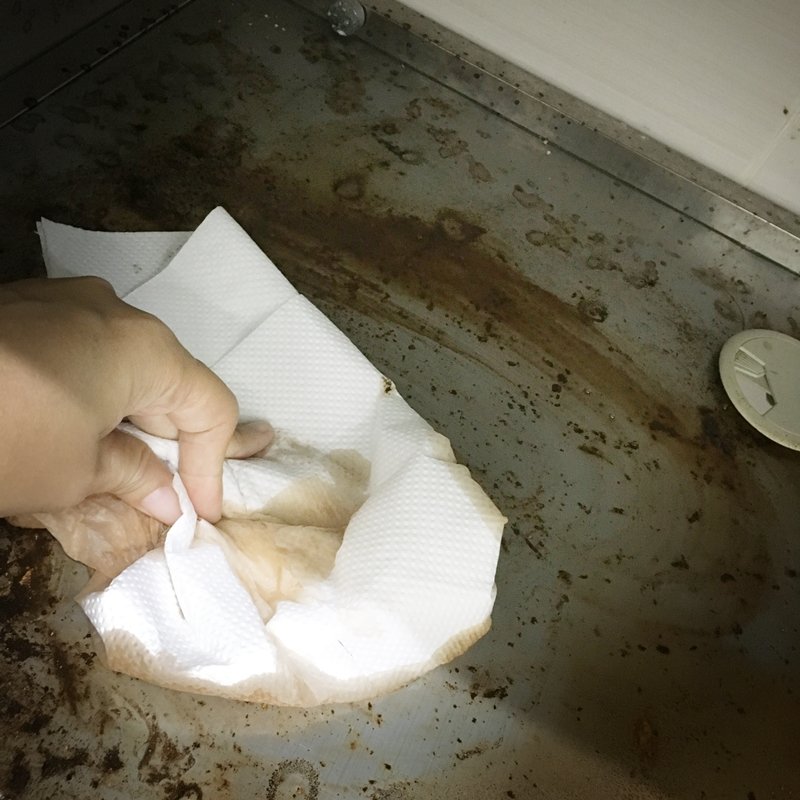 The day of the verdict came…..
I did use the metal brush to brush it in between the 10 days but I let the vinegar solution soak a little longer. This morning when I got a little time, I used the kitchen paper towel and started to wipe it off to see how well the vinegar did.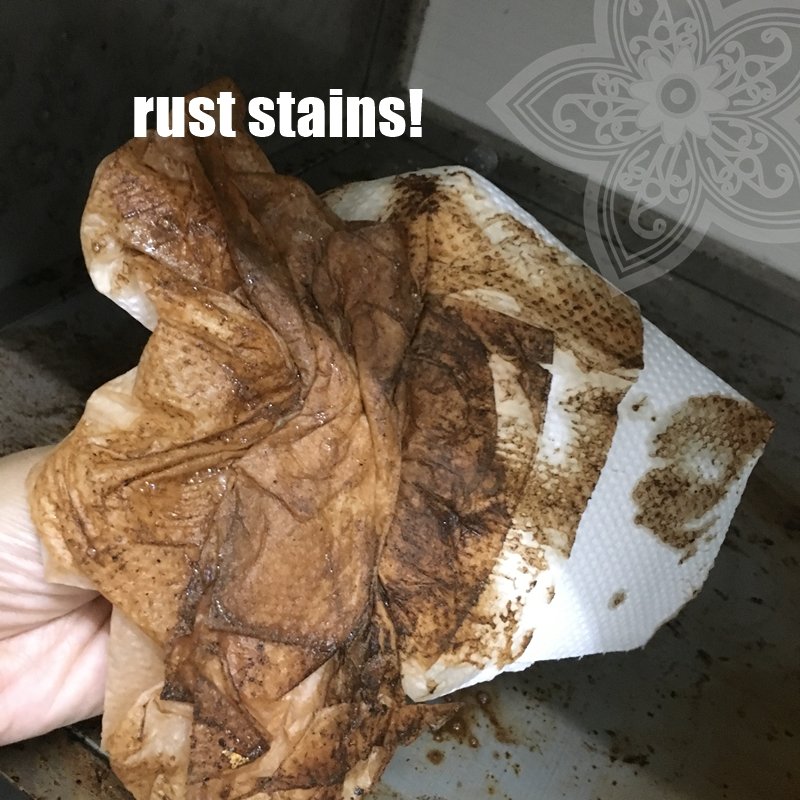 I agree it still needs more time, but look at the amount of rust it has gotten off from the surface, leaving the metal still in tact and not corroded.
I have decided to clean up and pour fresh vinegar and let it soak probably a few more days before I attempt again.
So do stay tuned for the result! And see if I can turn the insides of the metal cabinet back to its former glory!